In 2016 Brave Response Launched their first holster. Since then hundreds of thousands of Brave Response Holsters have been sold to concealed carriers, law enforcement agencies in many states, a SEAL team, multiple Federal Agencies, and a defense contractor.
Since the original holster launch, two new designs have been introduced. One that specifically tailors to Appendix Carry position and a slimmer take on the original with only 1 spare mag pouch.
This is our answer to everything that gets under our skin about concealed carry these days. If you have the obligatory box of holsters and nothing really satisfies, this is for you.
It doesn't have to be hooked or clipped to your belt, boot, or anything. The built-in waistband goes around your torso like a belt
As a waistband holster, it can be as shallow or as deep of concealment as you want or as your pants allow
Its a one size fits all holster meaning that you only need to buy one and it will work for ALL your semi-automatic handguns
Depending on the model it holds either 1 or 3 spare magazines along with the gun!!! (Or use the mag pouch(es) for a flashlight or other tool)
It takes less time to put on and it conceals better without printing than any holster on the market
It fits any waist from 18 to 48 inches (we do offer a waist extension that you can check out by clicking here)
The Brave Response Holster is made from heavy duty "SharkSkin" breathable canvas and is lined with cotton poly next to the skin. Going Commando? This will still be comfortable and breathable
The entire holster is machine washable
The holster has a built-in forward cant for a smooth, fast, tactical draw
The magazine pouches feature an elastic that secures your magazine/flashlight tight so it doesn't just sit loosely
Fully tuckable. Tuck in your shirt without worrying about printing or showing any belt clips or the like. Completely and 100% concealable underneath a fully tucked in shirt.
ALL Brave Response Holsters Fit ALL Semi-Automatic Handguns
The unique patented holster pocket is designed to fit any size of semi-automatic handgun the same way while also covering the trigger guard to eliminate the risk of discharge while holstered.
Have a semi-automatic? It fits in ANY Brave Response Holster.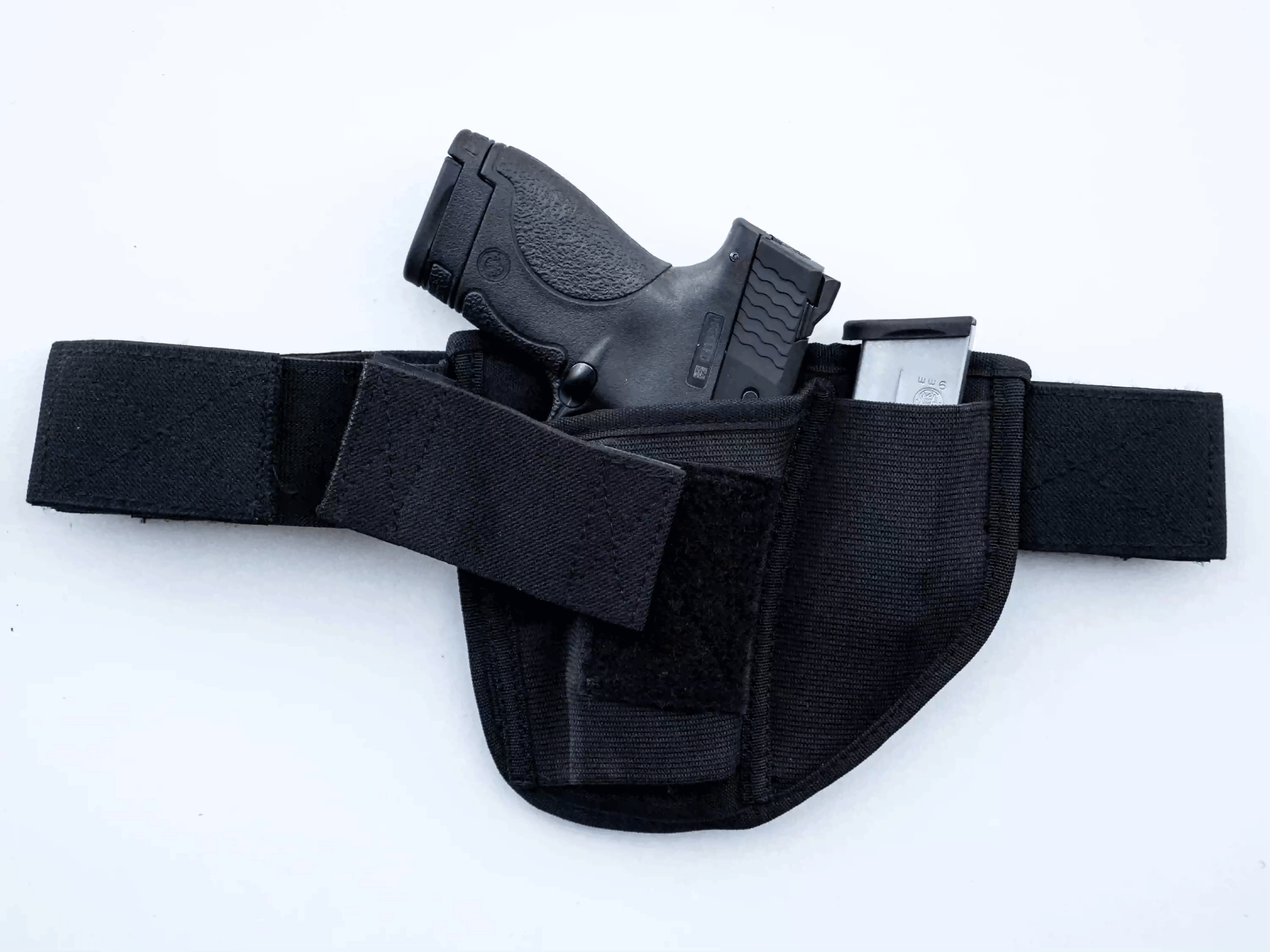 *The holster does NOT accommodate any firearms with trigger guard or rail-mounted lights or lasers.
You Select Your Model and Hand Orientation On The Next Page
60 Day Money Back Guarantee
No question asked 60-day refund or replacement guaranteed. If you are unhappy for any reason, get your money back. Rock-solid guarantee.
We Are An American Small Business
Your purchase supports American families including our team of veterans, law enforcement and other tax-paying Americans.
100% Secure Online Payment
All orders are AES-256 Bit encrypted through a HTTPS secure network. We respect your privacy and do NOT store your card info on our server.